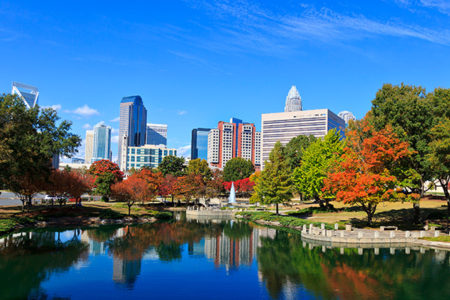 A Federally Regulated Appraisal Management Company
Built from the ground up to serve the needs of real estate lenders.
Our company was founded in 2009 as a subsidiary of Peoples Bank of North Carolina, a bank established in 1912. With over 100 years of community banking experience, we intuitively understand the needs of our clients.
We were founded by certified appraisers with a proven track record for reducing client's time, workload and costs.
As a Federally Regulated AMC , we undergo the same level of FDIC and state audits as our banking clients. We understand the complex regulatory environment and what is expected of third party vendors.
Because we are a Federally Regulated AMC, we are able to serve clients anywhere in the US.
We simplify life for the lender and the appraiser
Our lender clients don't have to deal with finding or engaging qualified appraisers. Neither do they have to worry about appraisals which may be delivered with errors, particularly compliance errors. We become the lender's agent and take on the responsibility (and worry) in their behalf.
Appraisers who work with us like relying on our professional, experienced back office team.  The can reply on their compliance skills and support.  The also our industry leading payment program, which pays the appraiser at the end of the week for delivered work.
Here's how we work:
We identify and select the most suitable, professional, certified, market-qualified appraiser as a match for the client's appraisal order.

We supply all the information the appraiser needs, including making the appraiser aware of our client's internal risk policies.

We perform quality reviews of each submitted appraisal to ensure completeness and compliance with industry and regulatory standards.

We manage the process to ensure timely delivery, including coping with last minute amendments to the appraisal order that sometimes arise.

We understand that disputes (for example a question about comparables) may come up. In that case, we make sure all supplied information is provided to the appraiser for his review and subsequent decision.

The founders and daily management continue to be certified appraisers

We pay our appraisers weekly.